Travel
Classes
Economy and Business
Comfort In Every Class
Whether you're looking to travel in style in Business Class, or you'd rather select an Economy Class ticket, we're sure to have the perfect travel class to fulfil your needs.
SAR Economy Class combines great value ticket prices with a high standard of comfort.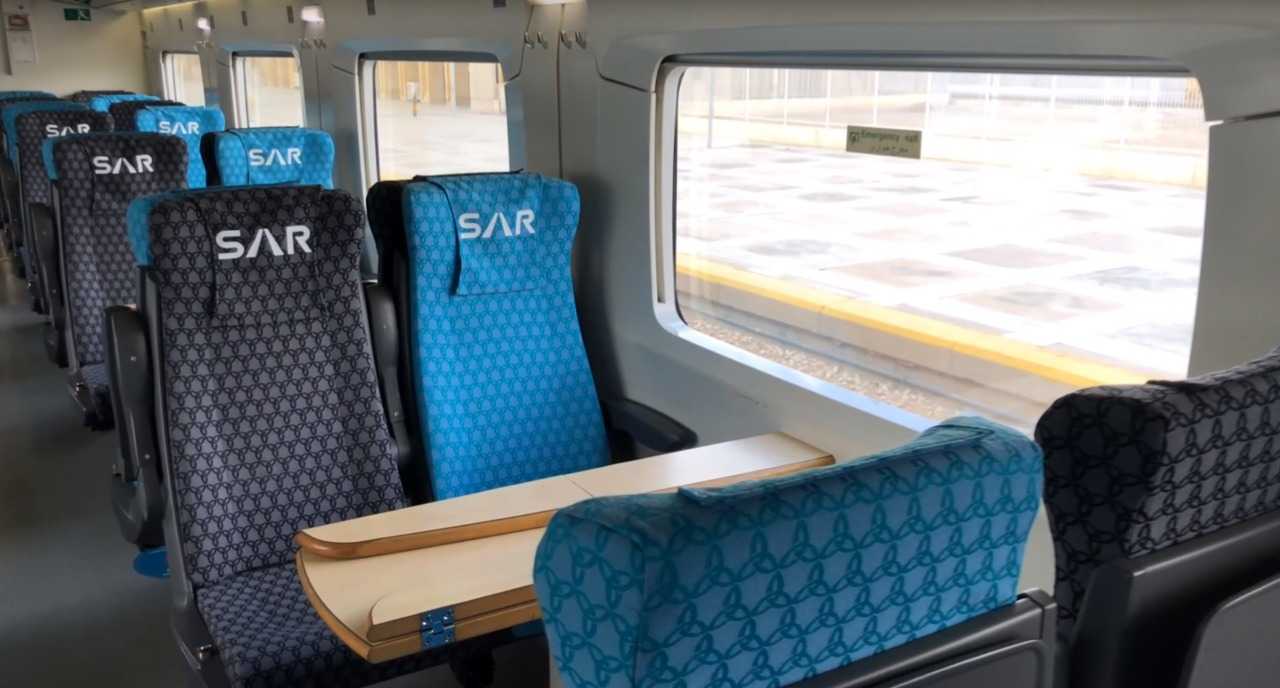 East Train
Business Class
Customers in Business Class can enjoy travelling with SAR at its best.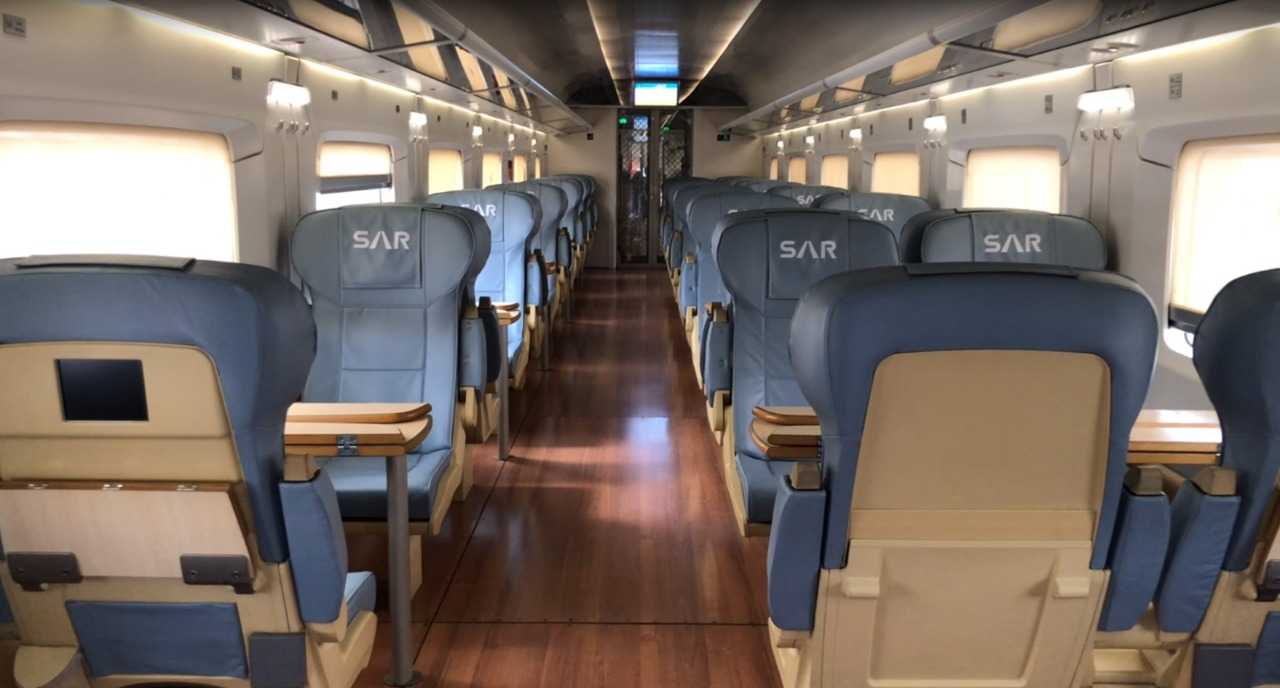 East Train
Compare Classes
Economy Class
| Rules | |
| --- | --- |
| Seats | 37" seat pitch |
| Food & Beverages | Available to purchase |
| Wi-Fi | Yes |
| Prayer Area | Yes |
| Hand Luggage Allowance | 1 x bag (max 67cm x 42cm x 30cm) |
| Business Lounge Access | No |
| Fast Track | No |
Business Class
| Rules | |
| --- | --- |
| Seats | 44" seat pitch |
| Food & Beverages | Available to purchase |
| Wi-Fi | Yes |
| Prayer Area | Yes |
| Hand Luggage Allowance | 1 x bag (max 67cm x 42cm x 30cm) |
| Business Lounge Access | Yes |
| Fast Track | Yes |
Travel Classes

Travel Classes

Economy Class
Business Class

Seats

37" seat pitch

44" seat pitch

Food & Beverages

Available to purchase

Available to purchase

Wi-Fi

Included in Economy Class

Included in Business Class

Prayer Area

Included in Economy Class

Included in Business Class

Hand Luggage Allowance

1 x bag (max 67cm x 42cm x 30cm)

1 x bag (max 67cm x 42cm x 30cm)

Business Lounge Access

Not included in Economy Class

Included in Business Class

Fast Track

Not included in Economy Class

Included in Business Class