Travel
Classes
Economy, Business, and Private Cabin
Comfort In Every Class
Whether you're looking to travel in style in Business Class, prefer the privacy and comfort of one of our luxurious Private Sleeping Cabins, or you'd rather select an Economy Class ticket, we're sure to have the perfect travel class to fulfil your needs.
North Train
Economy Class
SAR Economy Class combines great value ticket prices with a high standard of comfort.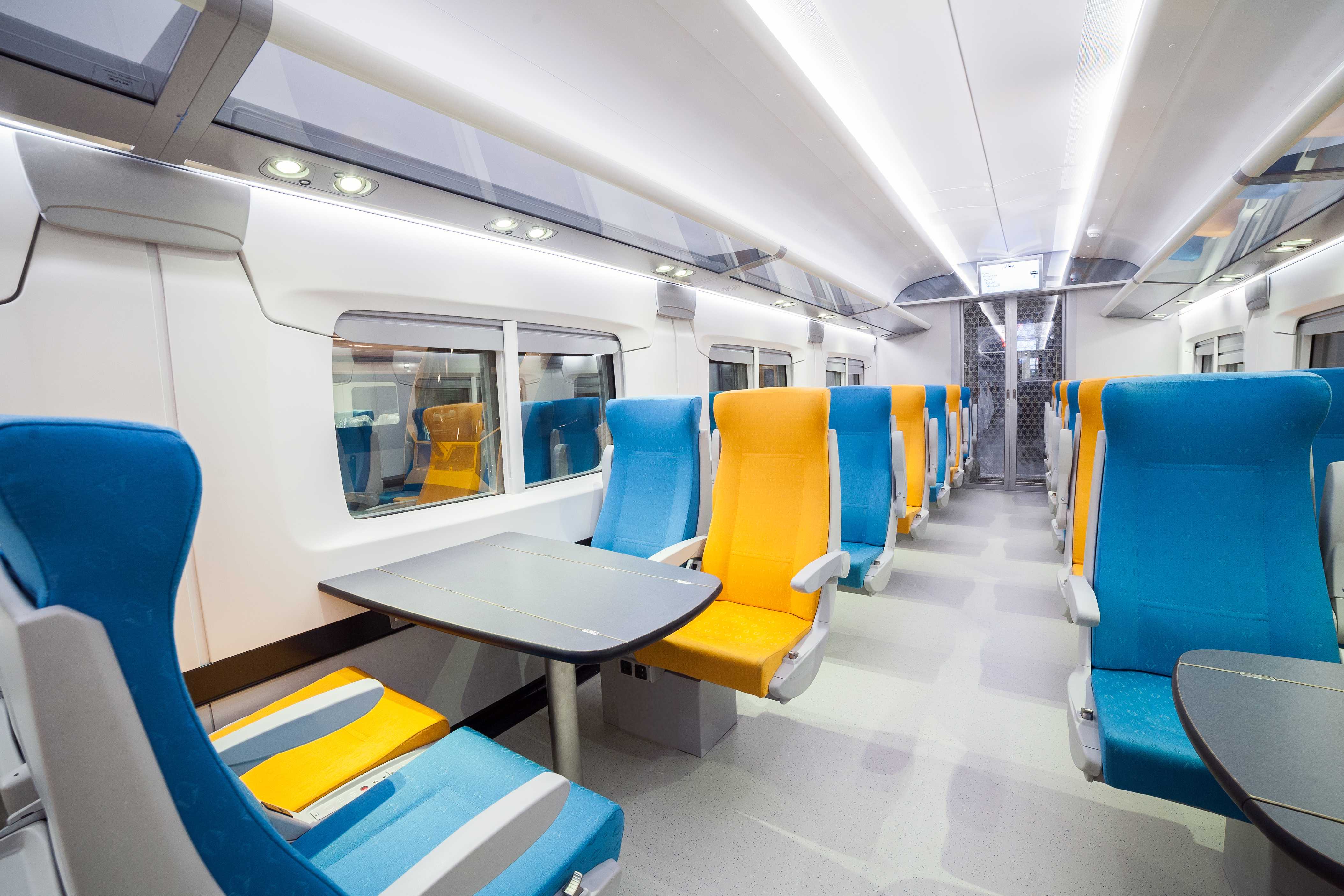 North Train
Business Class
Customers in Business Class can enjoy travelling with SAR at its best.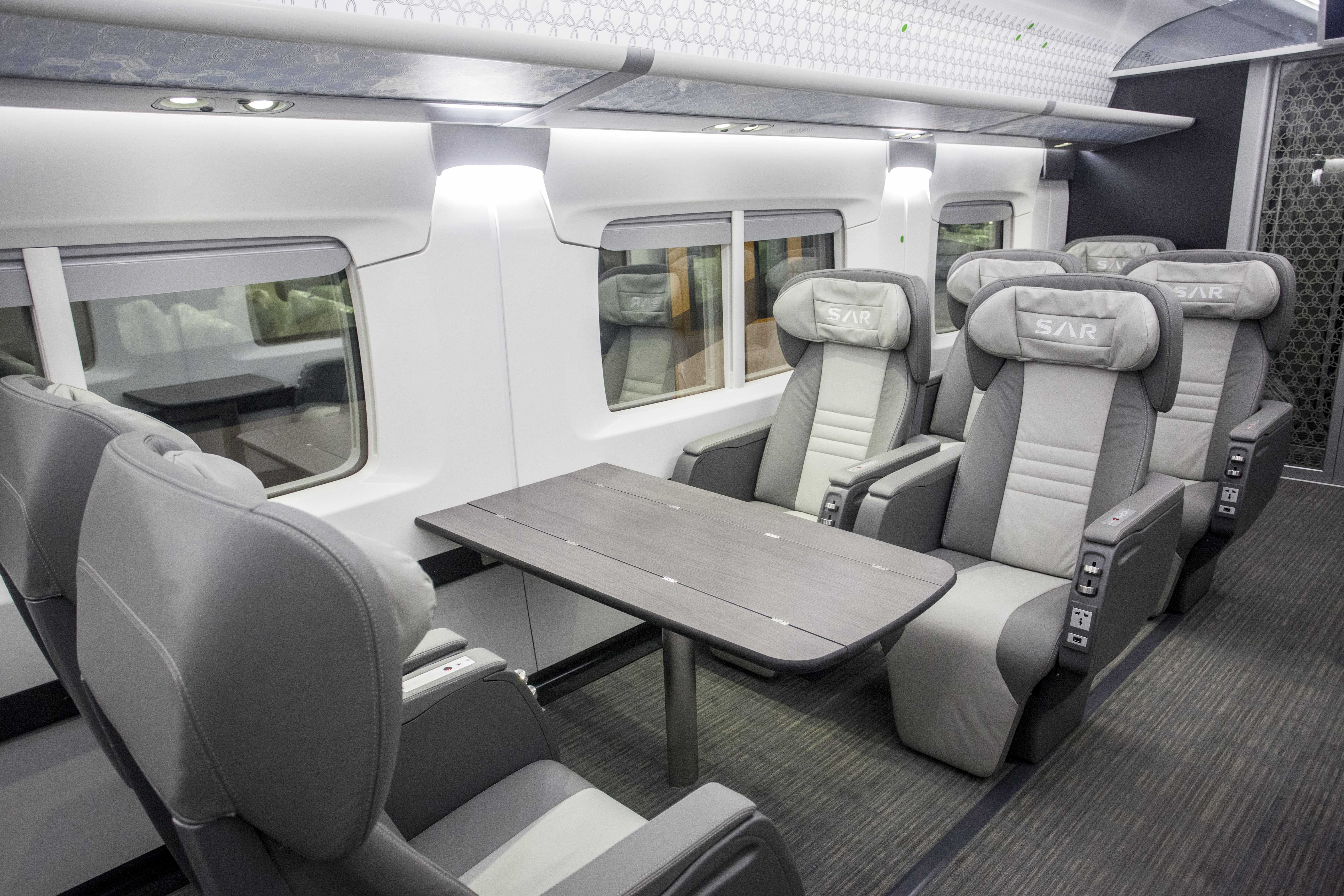 North Train
Private Cabin
Our Private Sleeper Cabins combine what you would expect of a quality hotel, with a safe and punctual journey of a high-performance long distance train operator. Private Sleeping Cabins are available on all SAR Night Train services.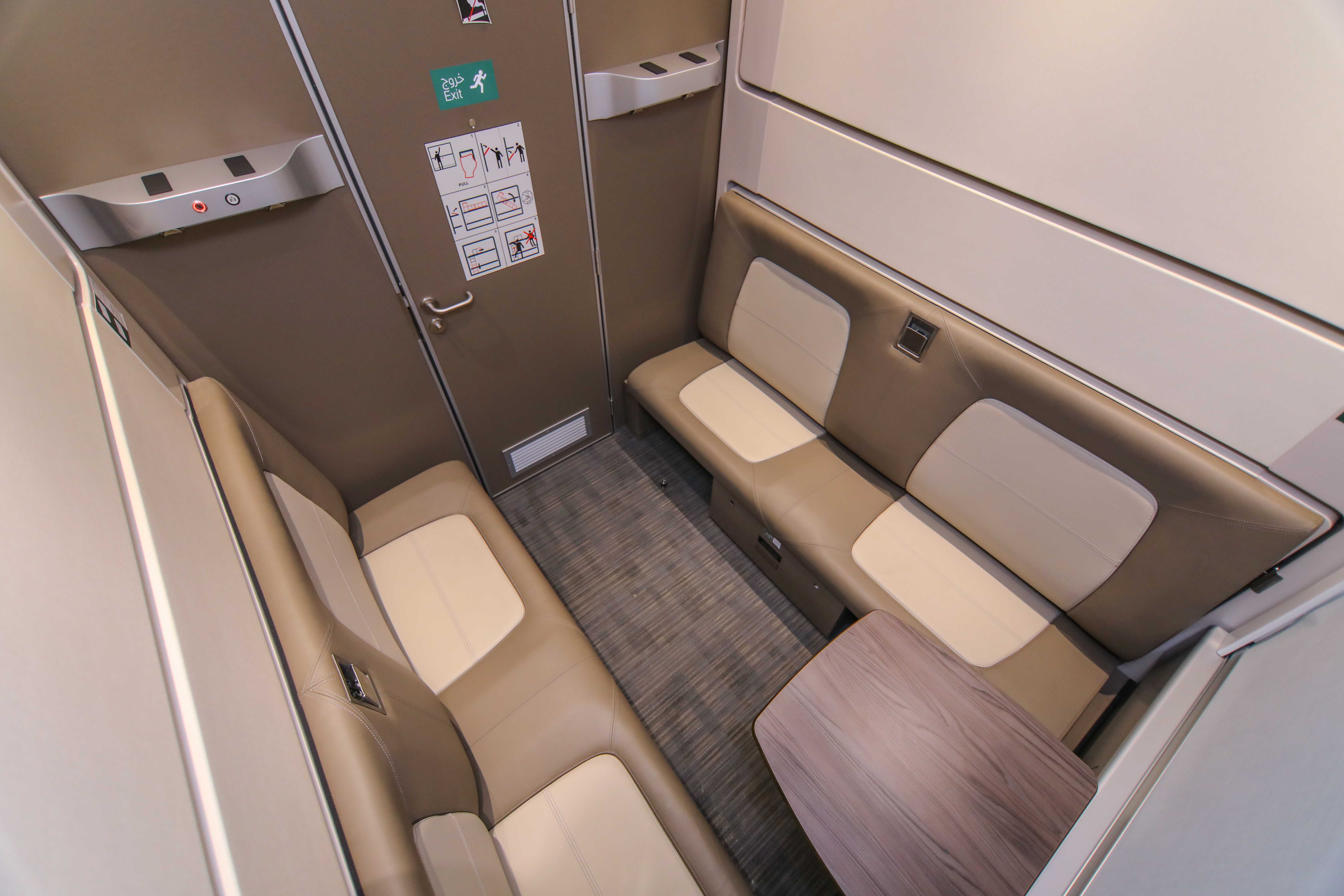 North Train
Compare Classes
Economy Class
| Rules | |
| --- | --- |
| Seats | 37" seat pitch |
| Power Socket & USB | Yes |
| Food & Beverages | Available to purchase |
| Wi-Fi | Yes |
| Prayer Area | Yes |
| Checked-in Luggage Allowance | 1 x 25kg |
| Hand Luggage Allowance | 1 x 7kg (max 60cm x 40cm x 25cm) |
| Business Lounge Access | No |
| Fast Track | No |
Business Class
| Rules | |
| --- | --- |
| Seats | 47" seat pitch |
| Power Socket & USB | Yes |
| Food & Beverages | Yes |
| Wi-Fi | Yes |
| Prayer Area | Yes |
| Checked-in Luggage Allowance | 1 x 32kg |
| Hand Luggage Allowance | 1 x 10kg (max 60cm x 40cm x 25cm) |
| Business Lounge Access | Yes |
| Fast Track | Yes |
Private Cabin
| Rules | |
| --- | --- |
| Seats | Sofa seats / Bunk beds |
| Power Socket & USB | Yes |
| Food & Beverages | Yes |
| Wi-Fi | Yes |
| Prayer Area | Yes |
| Checked-in Luggage Allowance | 1 x 32kg |
| Hand Luggage Allowance | 1 x 10kg (max 60cm x 40cm x 25cm) |
| Business Lounge Access | Yes |
| Fast Track | Yes |
Travel Classes

Travel Classes

Economy Class
Business Class
Private Cabin

Seats

37" seat pitch

47" seat pitch

Sofa seats / Bunk beds

Power Socket & USB

Included in Economy Class

Included in Business Class

Included in Private Cabin

Food & Beverages

Available to purchase

Included in Business Class

Included in Private Cabin

Wi-Fi

Included in Economy Class

Included in Business Class

Included in Private Cabin

Prayer Area

Included in Economy Class

Included in Business Class

Included in Private Cabin

Checked-in Luggage Allowance

1 x 25kg

1 x 32kg

1 x 32kg

Hand Luggage Allowance

1 x 7kg (max 60cm x 40cm x 25cm)

1 x 10kg (max 60cm x 40cm x 25cm)

1 x 10kg (max 60cm x 40cm x 25cm)

Business Lounge Access

Not included in Economy Class

Included in Business Class

Included in Private Cabin

Fast Track

Not included in Economy Class

Included in Business Class

Included in Private Cabin
Frequently askedquestions